Team Building sessions for teams to work
together while collaborating on an art piece.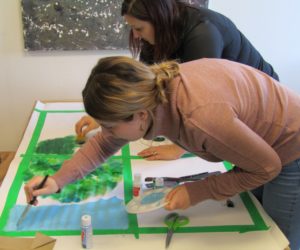 3 hour session
In Studio- 12 people max, $25 per person
Offsite location- $35 per person, 25 people max
A specific art material workshop geared towards teams working with children to learn about the material, build comfort, and learn how to offer it to children.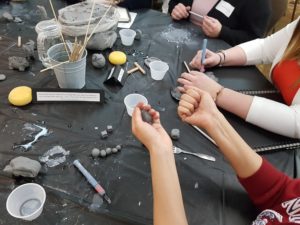 2-3 hour session
Only available in studio- 12 people max
$30 per person with one art material selection, additional $5 for each material selected.
If interested in any of the above, please contact the ACT coordinator for more details at vicky.jenkinson@mcrc.on.ca
Please visit thrc.ca for more professional learning opportunities.
This 3 year ACT initiative is funded through a GROW Grant by the Ontario Trillium Foundation.