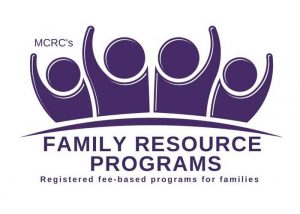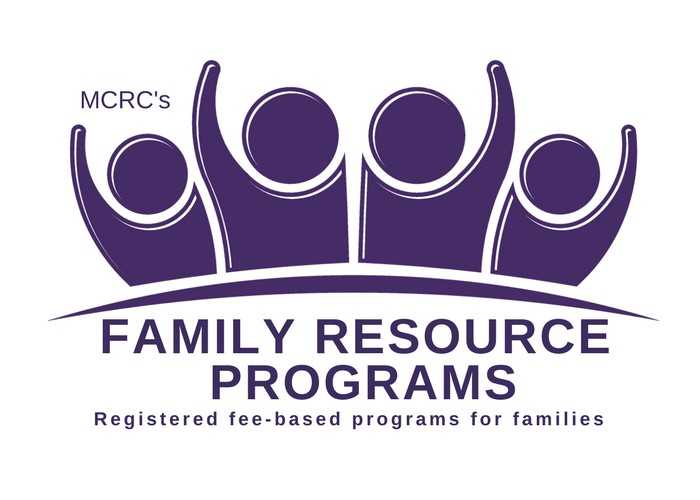 To register online:
Go to www.mcrc.on.ca/registration – or click the box on the right
The following programs are offered for Session #4 (March-April)
Kids Konnection is a small group setting with a ratio of 1 educator to 8 children, aged 3 to 5 years (without their parents). Children will have the opportunity to partake in a variety of activities, such as language through songs and stories, art, sensory play, free play while engaging and socializing with their peers, and basic routines that will help to prepare them for entering kindergarten. The Registered ECE engages the children, taking into consideration individual personalities, learning styles and interests of each child, in order to create a program that gives each child a sense of belonging. This program offers the child an opportunity to practice emotional self-regulation as they transition into being left on their own without the parent/caregiver.
Age: 36 -60 months (child must already be 3 years of age)
Time: Fridays 9:30 am-11:30 am
Duration: 8 weeks
Cost: $160
Location: Willow Room
Join a Certified Infant Massage Instructor to learn the art of forming secure relationships through infant massage techniques. Improve baby's sleep, relieve gas, and other symptoms of infant stress.
Age: Newborn to 9 months
Time: Wednesdays 1:00 pm – 2:00 pm
Duration: 4 weeks (starting March 21, 2018)
Cost: $60
Location: MCRC 410 Bronte St S - Dorset Park Room
Rock-A-Bye Babies - RBB001/RB002/RB003
This interactive music program is designed to strengthen your baby's listening skills, encourages adult and child bonding, while helping your baby to develop a sense of rhythm and beat through different musical experiences. Rock a Bye Babies introduces a variety of different music genres , playful musical activities using a variety of play props, creative movement, dancing, songs, and rhymes all led by a qualified Registered Early Childhood Educator. Each session the content will change, so there is an opportunity to join the program multiply times. This is a small private class.
Age: 6-12 months
Time: - Tuesdays 2:30 pm-3:30 pm
- Wednesdays 1:30pm-2:30pm
- Thursdays 1:00pm-2:00pm
Duration: 7 weeks
Cost: $80
Location: MCRC 410 Bronte St S Birch Room –upstairs located at the south entrance of MCRC
Busy Fingers Busy Feet - BF001/BF002/BF003
Babies learn best by using all their senses. Busy Fingers gives babies time and space to explore a variety of sensory experiences that are age appropriate, and help to strengthen babies' understanding of their world. By encouraging free opportunities for babies to express themselves this stimulates further brain development, language and independence. A Registered Early Childhood Educator provides the right combination of play based experience, expertise and knowledge to make this one of our most popular programs! There is also a special keepsake of your baby's first finger painting that will be captured through documentation for you to take home. This is a small private class.
Age: 9 -12 months
Time: - Mondays 9:15 am-10:30 am
- Mondays 11:00 am-12:15 pm
            - Tuesdays 11:00am-12:15pm
Duration: 7 weeks (unless statutory holiday on Monday or other program shut down, prices will be adjusted accordingly)
Cost: $100
Location: MCRC 410 Bronte St S - Birch Room - upstairs located at the south entrance of MCRC 
Together with your toddler, come and experience new materials, textures, music, and activities that will engage all their senses. In this play-based environment, qualified staff provide a variety of activities that promote learning through exploration while stimulating your toddler's sense of adventure. Get ready for seven sessions of learning, experimentation, getting messy and having fun!
This is a small group class.
Age: 18-24 months
Time: Monday 9:15 am -10:30 am
Duration: 7 weeks
Cost: $95
Location: MCRC 410 Bronte St S  - Birch Room
Rhythms and Rainbows - RR001
Let's explore the world of art! This program introduces your child to a variety of different painting techniques, art mediums (such as clay, collage, pastels), and much more. All materials used in the program are safe, nontoxic and age appropriate. In addition, children will explore music through play props, singing, and dance. You and your child will be inspired by the "arts" while spending quality time together.
This is a small group class.
Age: 12-18 months
Time: Wednesday 11:00-12:15 
Duration: 7 weeks

Cost: $95
Location: MCRC 410 Bronte St S - Birch Room 
Discover Together - DT001/DT002
Are you and your child curious and have a need to learn and discover new things together? Preschoolers' are always asking "why" and wanting to know more about their world, Discover Together nurtures this natural curiosity through a variety of play based activities. Come explore preschool math and language and the connection between the two, as well as science, singing and lots of other exciting choices in a rich child centered environment. Children at this age like to make choices and decisions for themselves as this helps with their self-esteem and confidence our curriculum allows children to freely express themselves and partake in activities that inspire them. This program is facilitated by a Registered Early Childhood Educator as well as an Artist as part of our Artist and Child Together initiative on Wednesdays only.  Please note: Younger siblings may attend. Please register the oldest child only up to age 6 no yet attending grade 1 Discover Together fees include 1 adult with no more than two children. For families with more than 2 children participating an additional fee will apply. 
Age: 2-6 years (1 younger sibling may attend)
Time: - Tuesdays 9:15 am -11:15 am
- Wednesdays 9:15 am- 11:15 am
Duration: 7 weeks
Cost: $120
Location: MCRC 410 Bronte St S - Hawthorne Room      
Cooking Up A Story - CUS001
Join us for weekly theme stories complemented by preparing a recipe. We will summarize each book, followed by a related activity, experiment or art project and a cooking activity! Parents assist in the recipe preparation and role model tasting new foods to encourage healthy eating habits. Ages 2 - 4 years, younger siblings not yet crawling may attend.
Age: 2-4 years
Time: Thursday 9:30am-11:00am
Duration: 7 weeks Cost: $100
Location: MCRC 410 Bronte St S - Hawthorne Room
Learning Letters and Numbers Through Play - LNTP001/LNTP002 *NEW PROGRAM*
Join this interactive program where children and families will build on songs, stories and rhymes using open ended materials, play props and equipment that fosters learning. Participate in gross motor activities, small group time and purposeful activities with a focus on literacy and numeracy. Families will have the opportunity to create fun and exciting activities to take home and continue the learning.
Age: 2-3 years
Time: - Monday 9:30am-11:00am (starting March 19th 2018)
- Thursday 9:30am-11:00am Duration: 7 weeks
Cost: $90
Location: MCRC 410 Bronte St S - Bronte Room