2020 Online Marketplace Vendors
Thank you for registering to be a virtual vendor at our 6th annual Marketplace event! Your registration fee goes directly to MCRC's Empowerment Programs, including the Infant Food Bank, She Can! Programs and the Period Poverty Initiative. We greatly appreciate your support and we can't wait to show off your unique items at our marketplace!
Access the Online Marketplace:
Online Marketplace Vendor Login
Questions? Scroll down to read our FAQs. If you still have questions, contact Madelyn at madelynb@mcrc.on.ca to inquire
---
Setting Up Your Online Shop
Before MCRC's Online Marketplace opens for public shopping on November 1, you will need to create your online shop, link your PayPal Business account and populate your shop with your items for sale. Follow our guide below to set up your shop!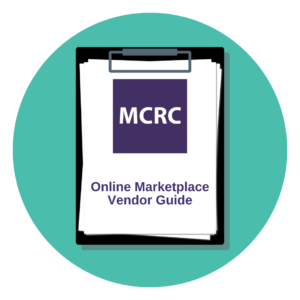 Online Marketplace Vendor Guide
---
How Does it Work?
Check out Volume II of our Vendor Support Guide to learn more about receiving and fulfulling orders, payments and vendor payouts,  how your shoppers can donate to Empowerment Programs and our new Local Pick Up option for products!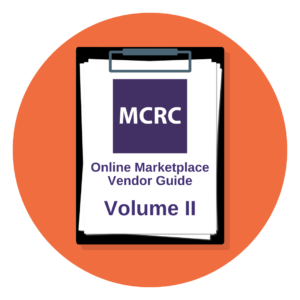 Online Marketplace Vendor Guide Volume II
Online Marketplace FAQs
Do shoppers have to make an account to shop?
No. Shoppers do not require an account to browse the shop or purchase items.
Do shoppers need a Paypal account to shop?
Do vendors need a Paypal account to set up their account?
Yes. Vendors require a PayPal Business account in order to receive payments. If you do not have one, you can register for one for free at https://www.paypal.com/ca/business/
Can I invite my friends, family or audience and followers to shop?
Yes! Once the Marketplace is live on November 1st, please share the link with you friends, family and followers!
I signed up for the in-person Marketplace but I want to sign up for the online Marketplace now. It's already started… is it too late?