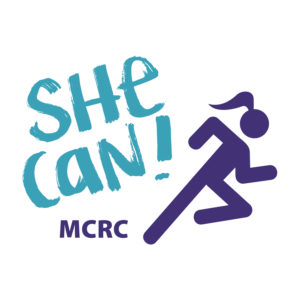 She Can! is excited to announce its FREE Girls At Bat program offered in partnership with the Jays Care Foundation! Girls At Bat uses baseball to help girls learn and develop beyond the baseball field. It fosters connection, courage, leadership and love of sport in its participants.
This year, we have two types of programs:
Stepping Up To The Plate will be offered in Milton, Halton Hills and Burlington. This option is once per week, where athletes will learn the basics of baseball.
Getting Into the Game will be offered in Milton. This option is twice per week where participants will learn the basics of baseball and have the opportunity to play more baseball games.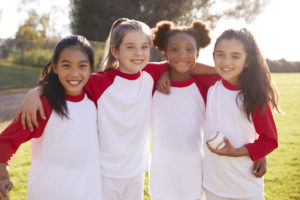 Program Details:
For girls in grades 2-7
8 weeks long
Free of charge!
Participants will be provided with all baseball equipment needed, and a snack each session
Athletes are asked to wear clothes and shoes they can be active in.
---
Stepping Up the Plate Sessions
Stepping Up To The Plate - Milton
(Grades 2-4)

Monday 5pm - 6pm
Sessions start on July 10th
Stepping Up To The Plate - Milton
(Grades 2-4)

Tuesdays 5pm - 6pm
Sessions start on July 4th
Stepping Up To The Plate - Milton
(Grades 5-7)

Tuesdays 5pm - 6pm
Sessions start on July 4th
Stepping Up To The Plate - Burlington
(Grades 2-7)

Thursdays 5pm - 6pm
Sessions start on July 6th
Stepping Up To The Plate - Halton Hills
(Grades 2-7)

Thursdays 5pm - 6pm
Sessions start on July 6th
Getting Into the Game Sessions
Getting Into The Game - Milton
(Grades 5-7)

Mondays and Wednesdays 5 pm - 6 pm
Sessions start on July 5th