Parent Connect
Developmental Milestones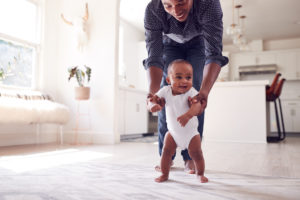 Join us in this month's connect to talk about milestones to look for at different ages in your child's growth. We will explore and learn how to support your child in reaching these milestones through play and engaging activities. Our expert Educator will have the resources available if you have any concerns or inquiries about your child's development. Parent Connect will take place over Zoom
Date: Thursday May 12th
Time: 1:00pm-2:00pm
Preparing for Kindergarten
An online collection of info, tips and resources to help you prepare your child for the transition to school.  Click the image above to access the full 6 weeks series.
---
Parent Resource Library
Our informal Parent Resource Library offers books, videos and reference material on loan free of charge.  Articles and tip sheets related to parenting are also available. 
Library resources can be borrowed for two week periods. 
Parent Educators and Navigators are available to assist with the selection of resource material, answer parenting questions and direct clients to appropriate services. 
Library Hours
The libraries at each location are currently available during program hours only
Locations
Parent Library @ 410 Bronte St (located upstairs in the EarlyOn Child and Family Centre)
Parent Library @ Viola Desmond Public School (located in the EarlyOn Child and Family Centre)
For assistance please contact: 
Petra Samson
Supervisor of Parent and Community Connections
(905) 876-1244, ext.239
petras@mcrc.on.ca
Parenting Supports
Designed for families with children newborn to 5 years (not yet in school), ASK offers a 15 minute consultation with professionals from: Speech, Hearing, Behaviour, Preschool and Infant Development. No appointment necessary. First come, first served.
Public Health Nurse Visits 
Once a month (fall through spring) a Public Health Nurse with the Child Health Program, Region of Halton, will be on-site to share information and resources through formal and informal consultations. This is a great opportunity to ask questions related to your child's health. 
For further information call (905) 876-1244 ext.210
Links
Child Care Directory and Information Line 
Our Kids Network

Halton Multicultural Council

Families Canada

Lighthouse - Peer Support for Grieving Children, Youth and their Families
Caring For Kids (Information for parents from Canada's pediatricians)
The Centre For Skills Development