May & June Parenting Workshops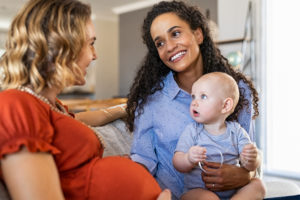 Registered Parenting Workshops are offered weekly or in sessions on various parenting topics. Children's Program Available!
During this session you can also register your child to participate in our play based children's program in the next room with our Educators.
Dates and Topics :
May 2 - Parent Connect
May 9, 16, 23, 30 & June 6 & 13 - Nobody's Perfect (6-Week Series)

Time and Location:
Tuesdays 9:30am-11:30am at MCRC EarlyON at 410 Bronte Street South, Milton ON. Birch Room.
Preparing for Kindergarten
An online collection of info, tips and resources to help you prepare your child for the transition to school.  Click the image above to access the full 6 weeks series.