Welcome to the Girls at Bat program (run in the summer), where it's all about more than just baseball for self-identifying girls (inclusive of cisgender and transgender) and non-binary youth in grades 2-7! Join us for an incredible journey that goes beyond the diamond, teaching your child not only the basics of baseball but also life's valuable lessons: never giving up, the power of teamwork, and the determination to keep trying.
At Girls at Bat, we work towards building basic baseball skills, while fostering personal growth in every participant. The program places a special focus on effort, positive attitude, and personal development, all while using the game of baseball as a unique and exciting tool to impart these essential messages. The engaging activities and games over the course of 8 weeks will help your child foster connections, boost their courage, nurture leadership qualities, and ignite a genuine love for sports.
We understand that every child is unique. She Can! facilitators are dedicated to tailoring the learning experience to cater to each individual's needs and interests.
So get ready to Step up to the Plate and Get into the Game with Girls at Bat, where girls (inclusive of cisgender and transgender) and non-binary youth, will not only improve their baseball skills but also gain essential life skills that will serve them well both on and off the field. Let's play ball, learn, and grow together!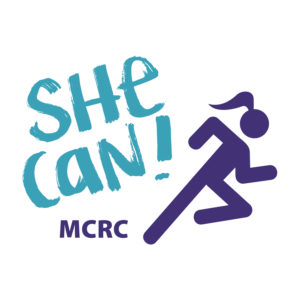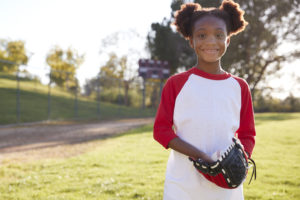 Learning focuses:
This program embraces four key learning focuses and is tailored based on the needs and interests of the participants in each session.
Social Connection: Nurturing meaningful social connections is vital for overall well-being. We will facilitate opportunities for girls to build positive relationships, fostering a sense of belonging and support within the community.
Leadership Skills: We believe that every individual possesses leadership potential. Our program will help participants discover and cultivate their unique leadership styles, empowering them to lead with authenticity, empathy, and resilience.
Courage
Love of Sport