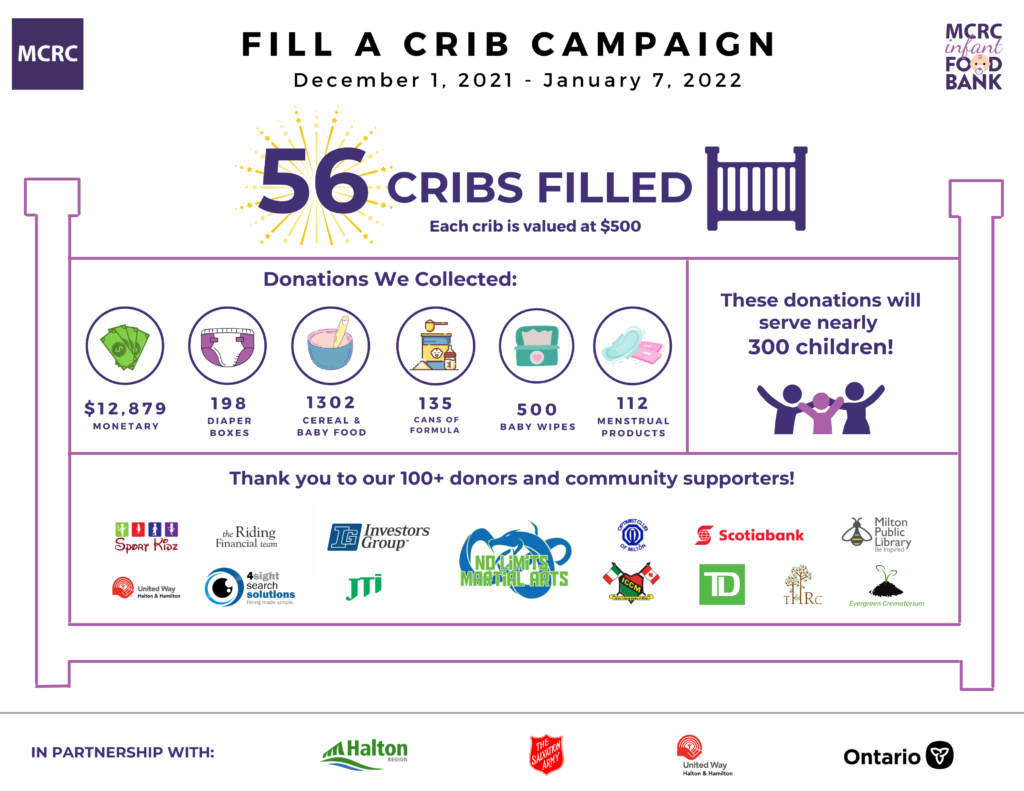 MCRC's Fill A Crib campaign was created as a way to further provide our Infant Food Bank and Period Poverty Initiative with essential supplies to support local impoverished, at-risk, and vulnerable families.
Thank you to everyone who helped us fill 56 cribs with infant essentials and period supplies between December 1, 2021 and January 7, 2022!
100% of your donations will go directly to supporting families and community members in need!