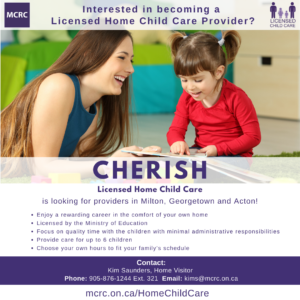 Provider Information Night
Take part in our session where we will talk about all the benefits of being with MCRC's Home Child Care agency such as:
- Provider Appreciation Nights
Date: Monday, April 4, 2022
Time: 7:00pm
Location: Online via Zoom
Fill out the form below to register! You will receive a confirmation email with a link to join the session. If you do not receive a confirmation email, please check your junk mail folder.