Online Marketplace Shopper Support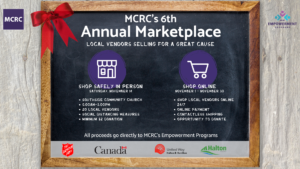 Thank you for visiting MCRC's Online Marketplace! MCRC's Marketplace is in support of our Empowerment Programs. In our Marketplace, you can browse a wide variety of unique, custom and handmade objects from local vendors, crafters and artisans. Some products will ship directly to you and some are available for pick up only - please read the product description carefully for full details. Add items to your cart and purchase from multiple vendors at once! You can leave a tip at checkout to make a donation directly to MCRC's Empowerment Programs.
Have questions? Find our FAQ below!