Welcome to the She Can Be Strong! program, a comprehensive and empowering experience designed to nurture the physical, mental and emotional well-being of self-identifying girls' (inclusive of cisgender and transgender) and non-binary youths in grades 3-8.
This program encompasses a dynamic combination of activities, focusing on physical fitness, nutrition, stress management, and building self-esteem. These areas form the foundation for participants to cultivate a positive approach to self-care, ensuring their bodies, minds, and souls are strong! Throughout the program, participants will develop essential problem-solving skills and conflict resolution techniques, with a special emphasis on avoiding dangerous situations. We understand the importance of emotional self-defence, and participants will be encouraged to explore boundary setting and assertiveness, empowering them to confidently say no when needed.
To enhance participants' capabilities further, we may also incorporate physical self-defence techniques led by a qualified martial arts instructor, when an appropriate space becomes available.
We understand that every child is unique. She Can! facilitators are dedicated to tailoring the learning experience to cater to each individual's needs and interests.
At She Can Be Strong!, we create a supportive environment that nurtures the growth of confident, empowered, and resilient self-identifying girls (inclusive of cisgender and transgender) and non-binary youth.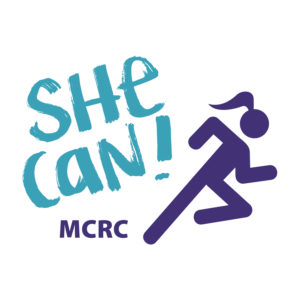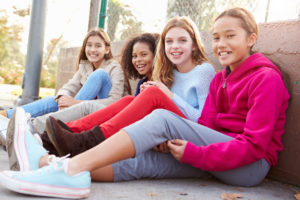 Learning focuses:
This program embraces four key learning focuses and is tailored based on the needs and interests of the participants in each session.
Physical Activity: We believe in the transformative power of physical activity to boost overall well-being. Through engaging activities, participants will discover the joy of being active and embrace the benefits of an active lifestyle.
Positive Relationships with Food: Providing participants with valuable insights into building positive relationships with food, empowering them to make informed choices for their well-being.
Mindfulness: Exploring mindfulness techniques, learning to be present, manage stress, and cultivate inner peace.
Boundary Setting: Guiding participants in understanding the importance of boundaries and how to assertively protect their personal space and emotional health.