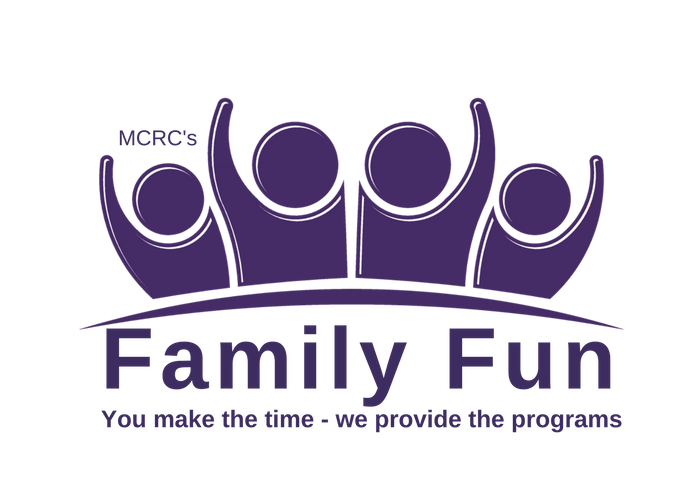 Click here for program descriptions
Click here for program schedule
Family Fun Programs
Our Family Fun Programs offer support and resources to assist parents and caregivers in their roles, as well as provide early learning experiences for children from birth to 12 years of age. We do our best to create a positive learning experience for you and your child.
Family Fun Programs are fee based, age specific and require registration
Registration for Family Fun Programs is completed every 8 weeks, for one session at a time.

Registration may be completed online or in person during registration week, on a first come first serve basis
You must create an account in order to register for programs.
In person registrations will be processed as they come in at MCRC, 410 Bronte St. S between 8:30am-4:30pm
Registration will not be accepted prior to the registration date.
Dates will be posted on our website and on our Facebook page prior to the first day of registration.
Space permitting, you may register for multiple paid programs.
Please see Cancellation Policy regarding changes and refund requests.
Our programs are for children and families, newborn to 12 years of age.
Programs are developmentally appropriate for age specific groups, so older or younger children are not permitted in age specific programs, unless otherwise noted (i.e. younger siblings not yet crawling may attend).
MCRC will close if the Halton District School Board closes the schools due to weather conditions. Up-to-date information can be found at www.hdsb.ca, or you can check your local radio or television station. Parents will not be reimbursed for cancellations due to weather conditions.
The OEYC calendar follows Halton District School Board's schedule, closing two weeks at Christmas and one week at March Break. MCRC is closed for all statutory holidays.
Family Fun Programs Registration Cancellation Policy
Refunds and program change requests for programs must be completed within 2 weeks prior to the program start date.
a $25.00 administration fee is charged for all refund and change requests made prior to this deadline date.

Family Fun Programs are funded through a yearly grant from the United Way of Milton and program user fees.
A Member Agency of the United Way