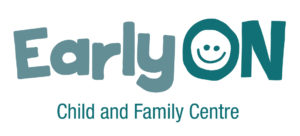 MCRC's EarlyON Child and Family Centre is currently offering a variety of virtual programming for families.
Find more videos and activities in our Facebook Group.
---
Virtual Circle Times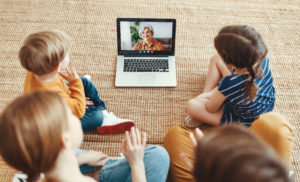 Age: 0-6 Years
Join our Educators for a half hour of interactive fun! Circles may include songs, fingerplays, music and movement, stories, etc.
Live Circle Time will be held via Zoom. Limited spots are available, registration is required
Mother Goose Connect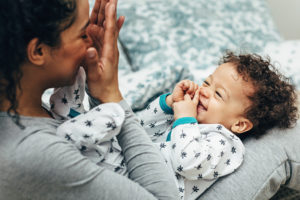 Age: 0-12 Months
This virtual circle is just for your little ones! Join us with your infant for an engaging circle time as we learn songs, rhymes and fingerplays while promoting parent child interactions. This is also a great way to connect with other new parents and seek support from our Educators.
Create Together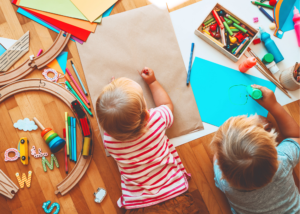 Age: 18 Months - 6 Years
Join in the fun as one of our Educators leads you through an interactive activity. Each week will be different, it may be a creative activity, a science experiment, a sensory experience or a cooking challenge! We will let you know what materials you will need to have on hand to participate. Recommended ages: 2.5 years and up.
Infant Massage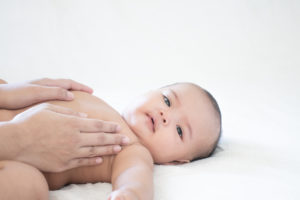 Age: 0-8 Months
Join two of our Educators for a virtual, hands-on program where you will participate in infant massage along with your baby. This is a chance to learn about the benefits of massage, gain parenting confidence, and build strong connections with your infant. You will be able to talk and connect with other new parents as well as seek support from our Educators during the first months of your child's life.
Making Room for Art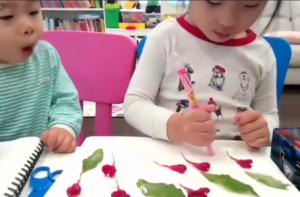 Age: 18 Months - 6 Years
Join EarlyON educators and an ACT artist for 4 weeks of exploring art media virtually in ways that allow for meaning and expression unique to you and your child. Investigate the properties of a variety of art media in a space that sparks curiosity through making art. Each week, ground yourself in a connection to nature by walking, collecting, noticing or being in nature and bring your experience or picked items back to inspire your work. This 4-week series will run from October 5th-October 26th
Newcomer Connect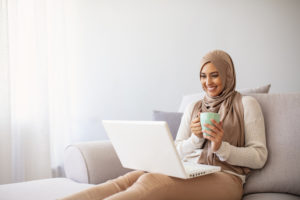 Join MCRC's Cultural Broker, Suzan Abdalla, to connect with other parents who are newer to Canada. This is an opportunity to ask questions about being a parent in Canada, access supports and resources, and connect with others in a safe place while practicing English skills.
Parent Check-In