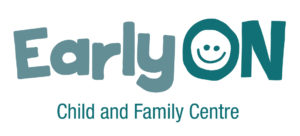 MCRC's EarlyON Child and Family Centre is currently offering a variety of virtual programming for families.
It is important that your Zoom display name matches the name you registered with before you join the session.
This allows us to ensure that only registered participants are admitted from the waiting room.
Learn more about changing your Zoom display name.
---
Virtual Circle Times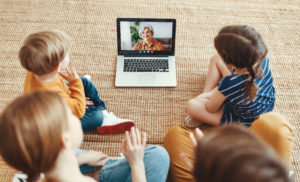 Join our Educators for a half hour of interactive fun! Circles may include songs, fingerplays, music and movement, stories, etc. Live Circle Time will be held via Zoom. Limited spots are available, registration is required
Age: 0-6 Years
Wednesdays - 9:30am - 10:00am
Mother Goose Connect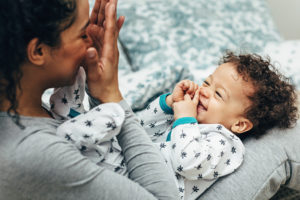 This virtual circle is just for your little ones! Join us with your infant for an engaging circle time as we learn songs, rhymes and fingerplays while promoting parent child interactions. This is also a great way to connect with other new parents and seek support from our Educators.
Age: 0-12 Months
Wednesdays - 10:30am - 11:30am
Making Room for Art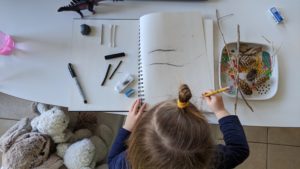 Join EarlyON educators and an ACT artist for 4 weeks of exploring art media virtually in ways that allow for meaning and expression unique to you and your child. Investigate the properties of a variety of art media in a space that sparks curiosity through making art. Each week, ground yourself in a connection to nature by walking, collecting, noticing or being in nature and bring your experience or picked items back to inspire your work. This 4-week series will run from May 3rd to 24th.
Age: 18 Months - 6 Years
Tuesdays - 9:30am - 10:30am
Parent Connect
Developmental Milestones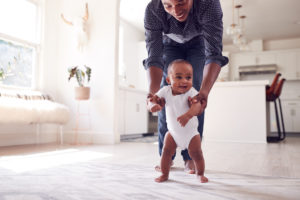 Join us in this month's connect to talk about milestones to look for at different ages in your child's growth. We will explore and learn how to support your child in reaching these milestones through play and engaging activities. Our expert Educator will have the resources available if you have any concerns or inquiries about your child's development. Parent Connect will take place over Zoom
Date: Thursday May 12th
Time: 1:00pm-2:00pm