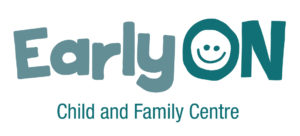 MCRC's EarlyON Child and Family Centre is currently offering a variety of virtual programming for families.
Find more videos and activities in our Facebook Group.
---
Virtual Circle Times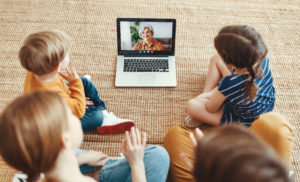 Join our Educators for a half hour of interactive fun! Circles may include songs, fingerplays, music and movement, stories, etc.
Live Circle Time will be held via Zoom. Limited spots are available, registration is required
Mother Goose Connect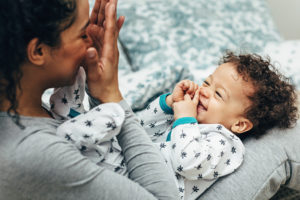 This virtual circle is just for your little ones! Join us with your infant for an engaging circle time as we learn songs, rhymes and fingerplays while promoting parent child interactions. This is also a great way to connect with other new parents and seek support from our Educators.
All Around the World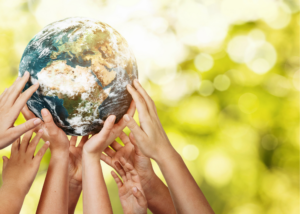 A half hour of interactive fun as we explore and learn about different cultures though stories and songs. Recommended ages: 2.5 and up.
Baby Play and Connect
Join us for a fun, virtual interactive program where you and your infant can play, learn and explore together as we engage in a variety of sensory activities, tummy time, music, movement, songs, stories, and so much more! This is also a great way for you to be able to chat and connect with other new parents as well as seek support from our Educators. Recommended ages: infants up to 18 months.
Create Together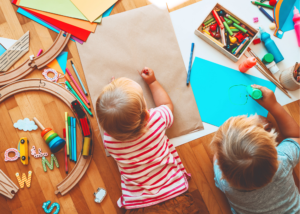 Join in the fun as one of our Educators leads you through an interactive activity. Each week will be different, it may be a creative activity, a science experiment, a sensory experience or a cooking challenge! We will let you know what materials you will need to have on hand to participate. Recommended ages: 2.5 years and up.
Music and Movement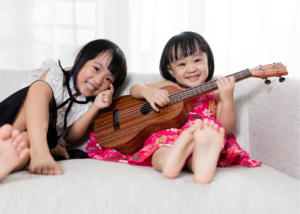 Let's make music together! Join us for an interactive music and movement virtual program. We will dance and sing to familiar songs as well as some new ones. Your child will have the opportunity be creative, burn some energy, and most of all, have fun! Recommended ages: 18 months and up.
Discover Together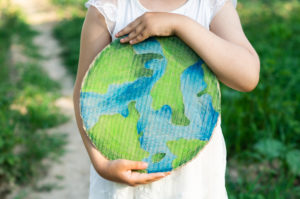 Join us on Fridays in May as we discover the world around us!
We will have fun with environmentally friendly activities each week!
Parent Coffee Time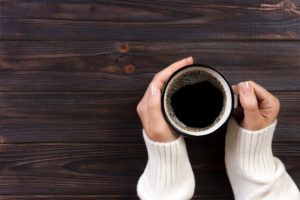 Join us each Tuesday afternoon to stay connected, chat and network with others as you navigate your parenting journey!
Infant Massage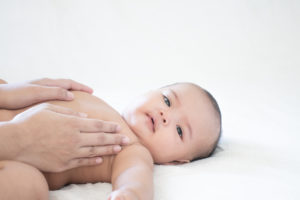 Join two of our Educators for a virtual, hands-on program where you will participate in infant massage along with your baby. This 4-week program is a chance to learn about the benefits of massage, gain parenting confidence, and build strong connections with your infant. You will be able to talk and connect with other new parents as well as seek support from our Educators during the first months of your child's life.  Infants from 0 - 9 months, via Zoom.
Virtual Exploring Mother Nature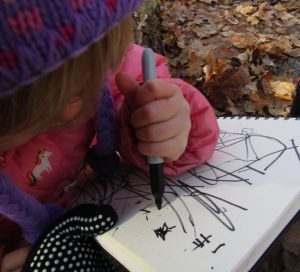 Explore your favourite natural space and see what it has to offer by noticing, slowing down and exploring. Join Educators and an ACT Artist virtually for a 4 week session to dig deeper into your findings through simple art materials. Details on materials will be provided upon registration. Via Zoom. Ages 0-6 years
Ready Set School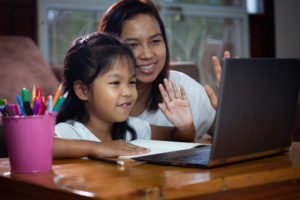 As a group we will virtually participate in co-operative activities, working on social skills, self regulation, and self help skills while we play to learn! Parents will also be provided with resources and activities to help with the transition to kindergarten.
For children starting JK in Fall(or going to SK, if they were not registered for JK this year).
Nobody's Perfect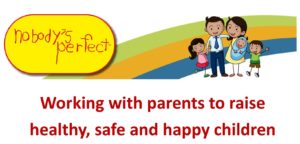 Join this 5 week parenting series to find out why children act the way they do, how to set limits while still feeling good about yourself and your children, and how to keep your children healthy and happy.
Offered via Zoom.
Preparing for Kindergarten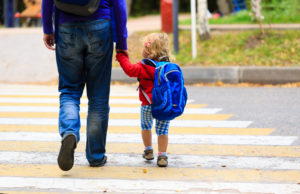 Is your child heading to school this fall? Join us to learn what you can be doing now, to help with the transition to the classroom. Preparation is not about the ABC's, it is about implementing routines, working on self-regulation, practicing social skills, etc.
Infant Massage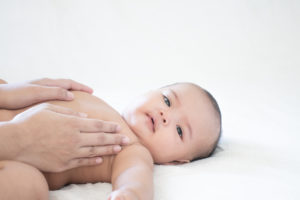 Let's celebrate International Infant Massage Day together!
Join us for a 1-hour infant massage workshop where you can connect with your infant and learn about the wonderful benefits of massage. It will also be an opportunity where you can connect with other parents as well as seek support from our Educators.
Toileting 101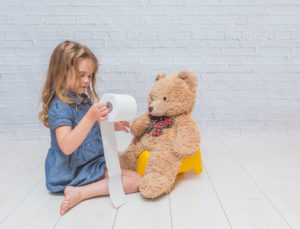 Are you thinking about ditching the diapers and don't know where to start or have questions? Join us to find out how to set your child up for success and deal with challenges.