Family Supports
MCRC's Infant Food Bank is dedicated to helping local families in need by providing a monthly supply of diapers, formula, baby food and cereal. The Infant Food Bank also offers these families referrals to EarlyON programs, supports, services and other community agencies.
The Infant Food Bank Family Room
When you visit the Infant Food Bank Family Room you will be greeted by our friendly Facilitator Laura. The Family Room is welcoming and child friendly, set up in a shopping style concept for you to easily access the items you are looking for.  We also have lots of information on family supports and services, free programs on-site, and a Food for Life Community Fridge stocked with fresh food.   
If this is your first time visiting the Infant Food Bank please visit the Salvation Army at 820 Nipissing Rd, Milton, ON L9T 4Z9 for the intake process. Call 905-875-1022 to set up an appointment.https://www.khicommunity.com/family-services/newclients
Families seeking the support of the Infant Food Bank may visit during the following hours. However, if this is an emergency, please call Navigators 905-876-1244 ext 210. 
Hours and Location
Hours:
Mondays 9:00am - 5:00pm
Tuesdays 1:00pm - 7:00pm
Wednesdays 1:00pm - 4:00pm
Thursdays 9:00am - 3:00pm
Saturday 9:00am - 12:00pm
Families may choose the best way to access their infant food and supplies: 
Drop in and shop anytime during Infant Food Bank open hours

 

Book an appointment to come in and shop

 

Book an appointment for curbside pick up and come to the main MCRC doors at your appointment time.
To book an appointment please email or call Laura Gilbert infantfoodbank@mcrc.on.ca or 905-876-1244 ext.120 
Call 905-876-1244 to speak to one of our Navigators outside regular Infant Food Bank hours.

Location:
410 Bronte Street S
Milton, ON L9T 0H8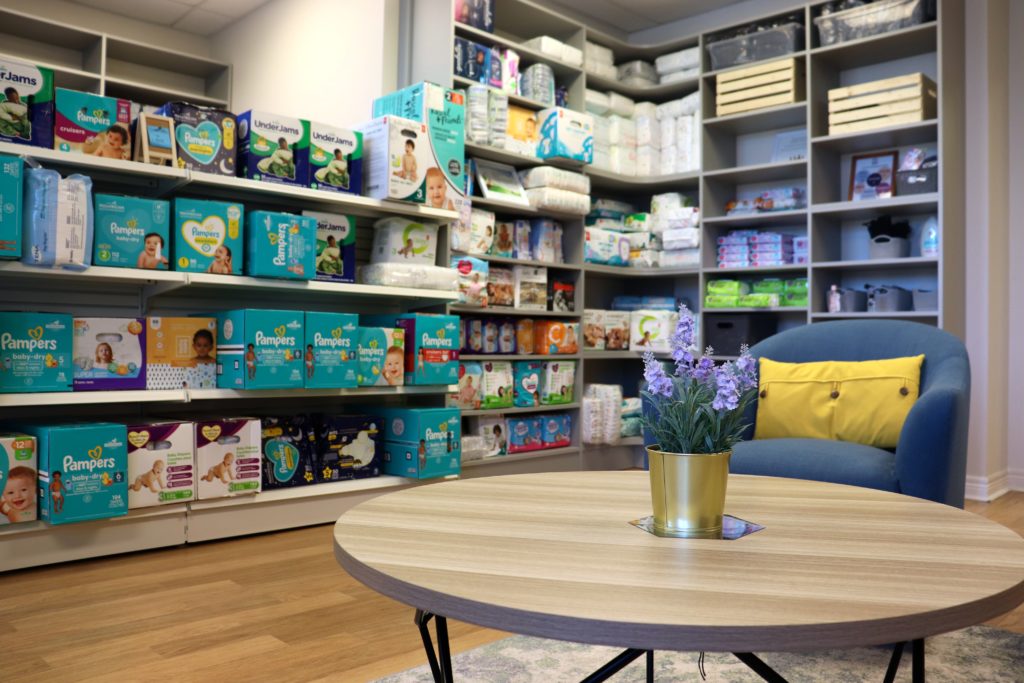 What is available at the Infant Food Bank
Each month one baby can receive the following items:
1 Large box of Diapers/ pull ups
1 Large container of Formula
4 Boxes of baby Cereal
30 pouches/jars of baby food
Menstrual Supplies
We also collect other items such as baby wipes, age-appropriate snacks, washes, clothing, blankets and other seasonal items.
Availability is based on donations we have received.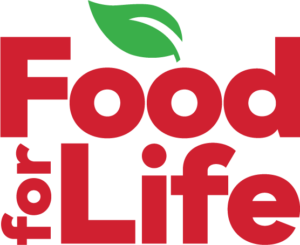 Through MCRC's Partnership with Food for Life, all families have access to the Community Fridge located in MCRC's Main Lobby, this is a great place to gather fresh fruits, vegetables and other non-perishable foods for your family. Bring a reusable bag with you to collect items from the fridge that suit your family's needs.
The Community Fridge is filled with fresh foods on Monday and Wednesday mornings. Food is typically delivered between 10:00-10:30 am.
Additional Neighbourhood Food Programs can be found at: Neighbourhood Food Programs - Food For Life

Milton Bible Church​
121 Chisholm Drive​
905-876-3586​
Thursday – 12-1 pm
Milton Public Library - Beaty Branch
945 Fourth Line, Milton
Bulk fresh food is available when the library is open. Please bring own shopping bags.
Milton Community Resource Centre
410 Bronte Street
Mondays - usually between 10 am and 10:30 am
Thursdays - usually between 11:30 am and 12:30 pm
Please bring own shopping bags.
Tremaine Market
Country Heritage Park
8560 Tremaine Rd., South Entrance
Wednesdays only
1 pm - 3 pm - by appointment only
3 pm - 6 pm - drop-ins welcome, no appointment needed
Please bring your own shopping bags.
For inquiries: tremainemarket@foodforlife.ca
Please follow these steps to register and make an appointment:
Click on the below link to create a NEW online Food for Life account.

 

Click Here

 

(be sure to click on the area where it says 'Don't have an account. Sign up.")
Come into the market to verify your account.

 

You will not be able to book an appointment until your account is verified, please do this between the hours of 3-6pm on Wednesdays.
Download the NEW Food for Life App and start booking your appointments.